THE MANAGEMENT OF OUR LAND
The cellars of our properties are located at the Château Fougeailles in the town of Néac, the crossroads of the four most prestilgious proction areas of the region : Saint-Emilion, Pomerol, Lalande de Pomerol and Montagne Saint-Emilion.

We apply traditional viticulture in our vineyards and, with a high plantation density of almost 7000 vines per hectare, the roots are forced to search for nutrients at several metres depth. They thus manage to explore all areas of both the soil and the subsoil.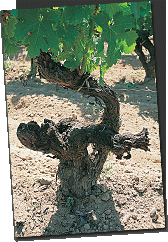 Through this practice, the biological activity of the soil is favoured. The plant works in harmony with the soil to produce healthy grapes, and a wine of complexity, the aromas of which reflect the character of the land.

A truly good wine is made by respecting primary material. At harvest the grapes are carefully selected and sorted and stripped prior to transfered to a vat for maceration period of between four and six weeks. Our aim is to completely extract both tannins and anthocyanins (structure and colour) in the gentlest manner. Balance in the wine occurs during maturation of about 20 months in oak barrels.